What is PEKASOL® FG
PEKASOL® FG is a certified heat transfer fluid (antifreeze fluid) especially for the food processing industry and is suitable for all applications where food quality is of vital importance. | more…
Suppliers
Current list of the sales partners: pro KÜHLSOLE products and the new food compatible
PEKASOL® FG. | more...
Service
For our customers, we offer a range of free services! | more...
PEKASOL® FG
Cooling and warming fluids for/in food quality!
The only antifreeze fluid with approval of the NSF for the food industry!
What is PEKASOL® FG?
PEKASOL® FG is a certified heat transfer fluid (antifreeze fluid) especially for the food processing industry and is suitable for all applications where food quality is of vital importance.
PEKASOL® FG is NSF approved conforming to HT1

The NSF has certified the concentrate and as well the ready mixes, indicated in the dilution table. Each dilution delivered by proKÜHLHLSOLE corresponds to the NSF approval. Each individual concentration has a separate registration number, which can also be found on the NSF website at www.nsfwhitebook.org, indicating the company name: KÜHLSOLE or the product name PEKASOL.
PEKASOL® FG reliability
PEKASOL® FG is absolutely safe in case of accidental, unexpected contact with the food to be produced and a health hazard in the case of unintentional consumption is excluded. All ingredients are listed as food additives at the FDA and approved as a whole product. PEKASOL® FG is nitrite-, amine-, borate-, silicate- and nitrate-free.
Where can PEKASOL® FG be used?
PEKASOL® FG can be used in the food production and processing (heat process, refrigeration process) as well as in heating systems or cooling systems and in all applications where food quality is a priority.
Operating temperature
The operating temperatures are to establish depending on the concentration, from -40 ° C up to + 120 ° C.
Material compatibility
The inhibitors which are used, protect against sludge and corrosion all commonly materials used in plant engineering.
PEKASOL® FG System.
The PEKASOL® FG system consists of:
PEX FG cleaning agent (before filling)
PEKASOL® FG (anti-freeze)
KOROSIN FG (anti-corrosive additive)
DOWNLOADS PEKASOL® FG
The PEKASOL® FG System
Pex FG
Pekasol® FG
Korosin FG

BEFORE FILLING:
PEX FG Cleaning
We recommend rinsing all new systems or systems to be filled. In all newly constructed plants, where steel is used, rinsing is essential in order to remove rust, metal chips and other dirt.
The flushing with an 8-10% PEX FG cleaning solution, prepares your system optimally to the
Use of PEKASOL® FG.
The rinse solution can be disposed of via the drain.

FOR OPERATION IN FOOD PRODUCTION.
NSF certified PEKASOL® FG heat transfer fluid
For food processing and manufacturing companies and other applications, where food quality is important.

FOR REFILLING DURING OPERATION.
KOROSIN FG anti-corrosive additive
KOROSIN FG is an additive for increasing the anti-corrosive content in a system operated with PEKASOL FG.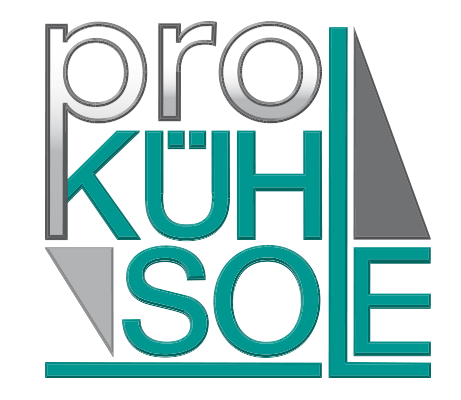 PRO KÜHLSOLE GMBH
Specialist for refrigeration and heat transfer fluids.
The pro KÜHLSOLE GmbH is focused on the production, distribution and ongoing development of heat transfer fluids.
The cooperation with specialized institutes supports us with the task of offering you innovative, modern products that meet today's requirements.
Quality assurance based on DIN ISO 9001 ensures consistently good quality with constant quality control.
Includes innovative, environmentally friendly products with good heat transfer properties and frost and corrosion protection properties with optimum flow behaviour, especially for the food market. | more…
Our product range relates to the topics of disposal, care, rental equipment and laboratory analyzes. | more…
OUR KEYNOTE/GUIDING THEME
To offer heat transfer fluids and special products, which meet all requirements of our customers, by means of speed and appropriate product diversity.
OUR CONSTANT GOOD QUALITY
Is subject to constant control. We are ISO 9001 certified.
DO YOU HAVE QUESTIONS?​
Then give us a call:
Telephone: +49 (0)2421 59196-0